Real estate encompasses more than just showing houses or finalizing transactions. For us, it is an opportunity to get to know our clients and help them achieve their goals, bring their visions of a perfect home to life, and work within the bounds of their preferences. All of this is made possible with the years of combined expertise and experience that our team offers each individual who selects us to take care of their real estate needs.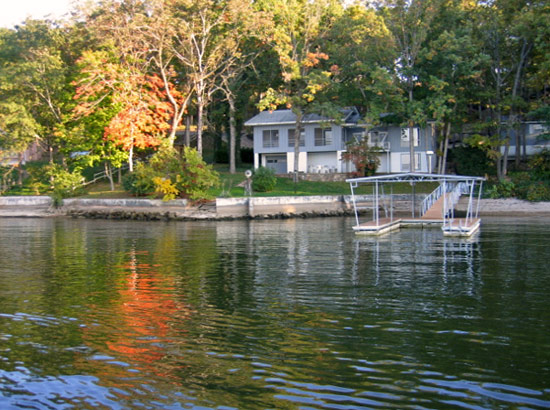 The Sue Wells Team has a full-time assistant and buyer's agent available 7 days a week which offers amazing convenience to our clients with varying schedules.
We are also a member of Western Wisconsin Board of Realtors in Wisconsin. You can also communicate with us or find our listings on Facebook, Craigslist, LinkedIn and Twitter. Regardless of whether you want to buy or list, we are here to help. Even if the listing is posted through a different agency, The Sue Wells Team is equipped to assist with any home on the market, answer all of your questions or refer you to a qualified realtor located in any part of the country, through a National Referral Network (CRS). These are just a few of the ways we aim to provide an unparalleled level of satisfaction for our customers.

Sue Wells


715-781-1141
thesuewellsteam@gmail.com

Please consider me your Western Wisconsin specialist. The Sue Wells Team works with residential, lakeshore, new construction, vacant land, business opportunities, and commercial properties; it also serves as a restaurant specialist. The group, led by Sue Wells, consists of agents licensed in both Wisconsinand Arizona.

Since starting her real estate career in 1979, Sue Wells has been involved in thousands of home sales. Growing up in a St. Paul family who owned a sporting goods business gave her the accounting and sales background which has molded her strong presence in the real estate field.

In 1988, she received her Wisconsin real estate license. Then, after finding out how much she enjoyed Wisconsin, she made a permanent move the New Richmond/Star Prairie area. During her time in the real estate arena, she has obtained the following credentials: ABR (Accredited Buyer Representative), CRS (Certified Residential Specialist), and GRI (Graduate Real Estate Institute) and SRES (Senior Real Estate Specialist).

Deb Geving


715-781-4743
dgarrity@frontiernet.net

Please allow me to introduce myself, my name is Deb Geving. I work with the Sue Wells Group as marketing manager and her administrative assistant. I was a full time employee for nine years with Sue Wells in this same capacity and am now working part time while adjusting to semi-retirement.

I take care of all brochures, signs, maps, letters and correspondence to our sellers, and many other duties. I also am in contact with various web sites and am YOUR contact for anything you need in print or questions during the period of the listing.

The Sue Wells Team is looking forward to working with you to get your property SOLD!

Best Regards,

Deb Geving


Carrie Paulson

715-781-2398
carriepaulson18@gmail.com

Carrie Paulson has joined The Sue Wells Team with ReMax "Team 1" Realty in May 2018 after 18 years as an independent real estate agent. Carrie received her real estate license in 1999 and then her Brokers license and ABR (Accredited Buyers Representative) thereafter. Carrie has represented numerous sellers including single family homes, duplex, new construction, vacant land, and various buyers throughout her years in the St.Croix/Polk county area. Carrie loves matching each clients desires with their perfect home.

Carrie also received her BS in Food Science in 1995 and also enjoys working as a food scientist in this field. Prior to 2013, Carrie managed then owned/operated a restaurant, bar and banquet center in Western Wisconsin for 20+ years. When not assisting clients, Carrie spends time with her husband, teenage son and young adult daughter. Carrie also enjoys hunting, gardening, traveling, pickleball and seeking adventure in the outdoors. Carrie is a very active and connected community volunteer, serving on the New Richmond Chamber Board, coaching her daughter's volleyball team from 4th-8th grade, and serving on the committee for the St.Croix Co. Fair 4-H Food Booth .

Her loyal clients, personal referrals, and repeated business form the foundation of Carrie's real estate career. Real estate has changed over the years, but honesty and commitment in a working relationship stay the same.